BLOG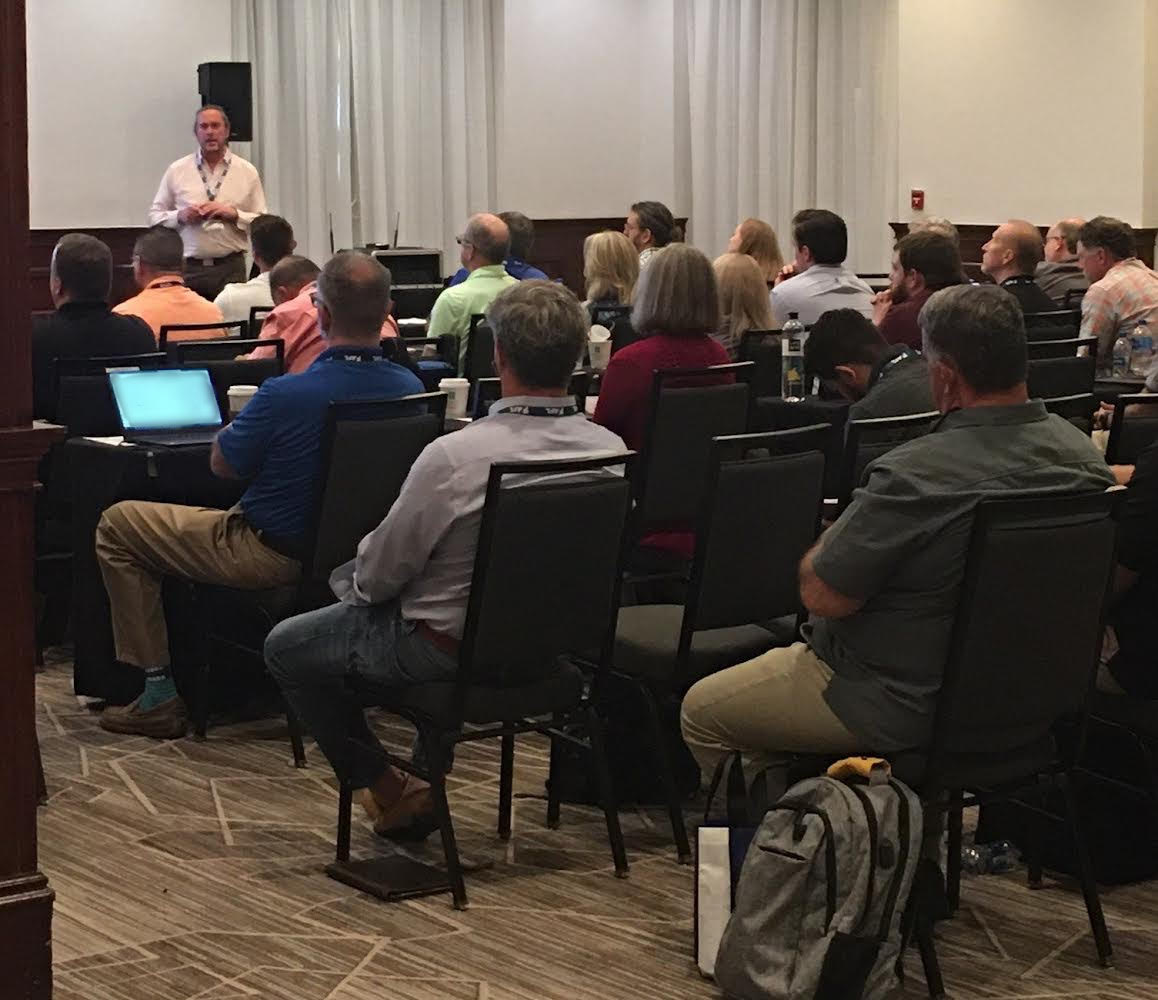 Day One Recap - AFL GROWTH 2022
05/23/2022
After four years in the making, AFL GROWTH 2022 is finally here and off to a strong start! Since 2020's meeting was cancelled due to COVID-19, we're excited to have the opportunity to see everyone again in person. AFL GROWTH is our bi-annual commercial sales conference, and we are hosting this year's meeting at the Embassy Suites Golf Resort and Conference Center in Greenville, South Carolina. This event is designed to educate our core audiences on opportunities for growth in our five strategic markets: Energy, Enterprise, Hyperscale / Data Center, Industrial and Service Provider.
Day one was filled with several market and product review sessions spearheaded by our industry professionals where they addressed their goals for this upcoming year and the future. Pictured below, Keith Sullivan, Global Product Lead, discusses his plans for Inside Plant Connectivity during one of these sessions noting that "2021 set the foundation for growth in 2022."
These sessions were all well attended, illustrating a dedication among our sales teams that they are committed to growing, supporting and learning more about AFL and the industry as a whole.

Mary Ellen Grom, Executive Director for Customer Experience Solutions, and Steve Ferguson, Executive Vice President of Sales, are pictured below kicking off day one with opening remarks addressed to our sales teams in all five of our markets, including discussion around donating to Imagine That!, our annual fundraising event.
Around noon, attendees gathered for a buffet, provided by the Embassy Suites, where they were able to reconvene with fellow sales team members from across the country.
After lunch, all guests attended a General Session, hosted by Mary Ellen and David Mason, Senior Digital Marketing Manager, pictured below, to discuss our new Digital Customer Experience (DXP). For more than a year, a team of AFL associates has been creating a new DXP. More than just a website, this new DXP features fresh new designs, advanced search capabilities, easier navigation, mobile-friendly aesthetics, simplified communication and acts as a platform for the future.
To end the day, sales team members made their way to Fluor Field where the Greenville Drive hosted a dinner specifically for them.
Since our last meeting in 2018, our markets have expanded more rapidly than ever, so we are looking forward to full week of reconnecting, learning and growing together. We are confident that attendees will leave this conference equipped with the knowledge needed to sell and advocate for AFL in the years ahead. Here's to another fun and successful sales meeting!